I was very busy these days, and now again, to re-arrange the wordpress.com Imaginarium, here. I'm doing the same with the Romanian blog, which is actually the beginning of Rodolfo Grimaldi as an established non profit blogger. Now, having the independent domain, I shall experiment a little bit with the material side of PRO-blogging, and I'll share my experience with you, as well. What is here today, must be considered still in the working draft, not long, I assure you. Little  re-editing and re-arrangements to be done first, as well as a full comprehension of how this "you're on your own now" is functioning. This isn't the first private domain I'm using, but I was always just filling the content, technicalities were the webmaster's chores. I designed myself some things here and there, during my Real Estate's years, and brokerage later, never having the time then, to learn everything in matters of web design or web developing, as I desired.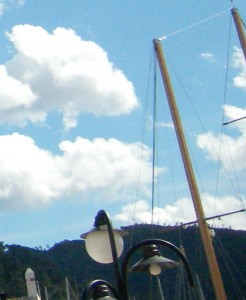 It's never late, that's for sure, and the thing is that I'm going to use all the help I can get from everyone. Not "stealing" it, Tarantino style. He joked once about stealing his ideas from all over the place, it's like the blogger's block (view my previous post), this just doesn't exist, one can not pretend that is the owner of an idea until is applying it somehow, and then he's licensing the product, the already used patented thing. I'm going also to let others to publish here, and I'll honor them with my undiscerning gratitude. This is taking form, little by little. I haven't finished yet, but I'm very pleased with the evolution. I'm not always showing, but I like a few people on the net, and I try to learn from them. Being very straight forward, it's obvious that I shall put some personal flavor in the business, as well. I have stated before, that I appreciate a lot Seth Godin, the founder of Squidoo, along with my dear Adriana, the one with the power to hold my horses when necessary. I haven't mentioned yet, Guy Kawasaky, the VC founder of Alltop. In matter of professionals, there are not many who know how to push the buck on the net, a bunch of people who socialize a lot between them, "respecting" each other more or less. What is not in order with me is that I'm too passionate about my likes and dislikes. And also being subjective, I detected the prick when he appeared. As I said, subjective or not, certain people selling marketing wisdom on the internet, are pricks even if they have their bunch of "fans". When I make somebody a prick, is no meanness in my description, it's affection. We learn from them how not to be. And if by mistake they let something useful uncensored, it's even better.
If you liked what you read (and for that I humbly thank you for your patience), subscribe to this blog by Email! Follow this blog on Twitter, on Facebook, and on Google+! For a joyous day, check out my pins on Pinterest or my grams on Instagram 😄. I hope you like this blog so much that you think it's time to take a step further by becoming yourself a blogger; in order to do that have the kindness to read the Own Your Website offer I have prepared for you! You won't regret. Thanks for passing by 😄 Speak your mind, don't be shy!
Copyright © 2011 Rodolfo Grimaldi Blog – Changes
If you liked this article, tell someone about it