Making money is the verb to use about every mature human being. The modern man is not building something to be of value for the following generations, the modern man is "making money" for himself or, rather and more often, for other people. The modern man forgot to live. He has been served a dream, and lives upon that, without even thinking to check on it. There are the usual scams to fulfill his existence, the way to "live his life now, when he is young enough", the music, the dance, and the most important of everything, the sex. He is brainwashed in order to be prepared to live between two mortgages. He is never left a second for himself, alone, he is bruised with all sort of attacks on civilization, by communists, fascists, terrorists. The government is a bunch of businessmen, or worse, a bunch of "yesmen", working for the businessmen.
For the modern man, MONEY is what he has in his pockets, or in his BANK account. Money is what one think that can make his dreams to be true. Usually, that amount can't be achieved by orthodox meanings, because the value of things to be bought with money, the real value, is dictated by different rules. Usually he sells himself for the things he is dreaming of. And this is bad. It is bad because the modern man forgot he sold himself for a dime, a shiny coin without real value.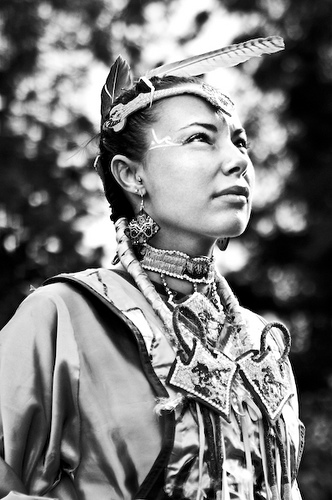 The native people of America has a saying:
"Only after the last tree has been cut down, only after the last river has been poisoned, only after the last fish has been caught, only then will you found that money can't be eaten."
I can't advise you here, in this lines, to leave everything you're doing, to leave making money anymore. I advise you to use the internet to your fulfillment. I advise you to be aware of what's happening around you. I advise you to judge again and again of what is good and what is wrong. I advise you to not help the evil, for evil is what it is used against you and life itself.
The modern society has been built to serve a certain class of people. We don't even know that this "class" is formed by people, by humans. The system we're living in, is now on automatic. Life is dis-considered in the highest degree, by them, by us. If certain models of living proved to be attainable and valuable, without this class' system of "money value", they are denigrated, and destroyed. Nothing is of value if you aren't a slave of this "class", the Elite, "the chosen", or whatever they called themselves or has been called by others.
I'm going now to diminish what I wrote above. Because, what I'm going to say hasn't the same amount of power. You, the slave, you, the Elite member, may think I'm advertising myself, which is far and away from what I'm doing. I don't think I'm original, either. I think you need a blog, I think you need your word to be read by the millions of internet users. I think you need to read my special offer, and contact me after that. I think you're more valuable with a wordpress site, and with that, in the middle of the changing process of the wrong, in good. I advise you to use your word wisely, to help with it to a conscience expansion. I am for a cleaner world, cleaner of BS, cleaner of violence, which often is hard, not to use.
I was upset by uneducated people. I was wrong, the education is futile in today society. You're living longer without it. Watch TV! Don't be ashamed of it. A lot of people claim they're not watching TV, being a brainless thing for a brainless public, me, among them. I'm a stupid. When I don't know a simple fact, or a certain local "celebrity" I'm being looked as an alien. Who knows, maybe I am an alien. Check again, my offer!
If you liked what you read (and for that I humbly thank you for your patience), subscribe to this blog by Email! Follow this blog on Twitter, on Facebook, and on Google+! For a joyous day, check out my pins on Pinterest or my grams on Instagram 😄. I hope you like this blog so much that you think it's time to take a step further by becoming yourself a blogger; in order to do that have the kindness to read the Own Your Website offer I have prepared for you! You won't regret. Thanks for passing by 😄 Speak your mind, don't be shy!
Copyright © 2011 Rodolfo Grimaldi Blog – Monkey Business
If you liked this article, tell someone about it